Hosts
Don Webster 1964-198?
Lou Magglio 198?-199?
Adam Shapiro 2003-2006
Danita Harris 2006-2007
Jason Nicholas 2007-Present
Broadcast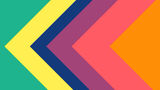 WEWS 5: 1964-1999
2003-present
Packagers
Altman Productions
Scripps Productions
Academic Challenge is a version of It's Academic for Cleveland, OH.
Format
[
]
Each contest is composed of five rounds. Round 1 (called the Lightning Round) is a category round with eight questions, all centered around a theme (e.g., "the letter B" or "famous paintings"). Questions do not appear on the players' monitors but do appear for the viewing audience.
In Round 2 (called Mix It Up), each team is individually asked five questions worth 20 points each. A 25 point bonus is given if a team correctly answers all five questions, for a total of 125 points.
Round 3 (called Picture Perfect) is a toss-up visual round. The monitor displays an image and the host provides a question accompanying the image. Teams receive 10 points for each correct answer and lose 10 for each incorrect answer. Eight questions are used.
In Round 4 (called Hot Picks),  there are four question packets from which to choose. The team to the immediate left of the team that is supposed to answer chooses which packet the answering team will use. Eight questions are given to each team, with 20 points for a correct answer and no penalties. A 25 point bonus is given if a team correctly answers all eight questions, for a total of 185 points in this round.
Round 5 (called Grab Bag) features toss-up questions, each worth +/-20 points. Visual questions are worth +/-30 points. The number of questions varies depending on the time left in the game. The game ends when the buzzer sounds.
Rating
[
]
Music
[
]
1980s - "Freestyle" by DeWolf Music (Previously used on SCTV)
Trivia
[
]
There are 27 weeks in a normal season, with the top 10 teams winning grant money from its sponsor Westfield Insurance. The Top 3 teams will compete in the season finale for the championship.
Catchphrase
[
]
"25 BONUS POINTS!" - Jason Nicholas
Link
[
]