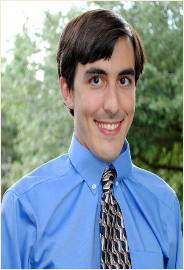 Adam Marchese is a game show contestant. He is recognized for his wins on The Price is Right and Who Wants to Be a Millionaire?.
Game Show Wins
Edit
Price is Right Win
Edit
In 2007, during The Price is Right's 35th season and Bob Barker's final season, Marchese was called on down to become a contestant on the show. He managed to come out of contestants row winning a canoe. However, he lost on Danger Price. But he was able to get $1,000 on the Big Wheel in the Showcase Showdown and also won the showcase. His total winnings were $18,901 that day. The episode that Marchese was in was also the same day that CBS aired the "Bob Barker's 50 Years in Television" primetime episode for The Price is Right.
Millionaire Run
Edit
On September 3, 2012, five years after his Price is Right run, Marchese went to be on Millionaire. Though he did not win the million, he managed to win only $13,000.
Cumulative Total
Edit
Out of the money that Marchese won on The Price is Right and Millionaire, he won a grand total of $31,901.
Personal Life
Edit
Marchese resides in Starke, Florida and is a Family Dentist at the Bradford Family Dentistry. He is a graduate of the University of Florida. He works alongside his father, William Marchese, who also works as a Dentist at the facility as well. Adam has a YouTube channel entitled gogators2005.
YouTube Videos
Edit
Adam's Complete TPIR Run
Edit
Part 1
Part 2: Showcase Showdown
Part 3: Showcases
Part 4: The Result