Hosts
2003 - Counselors Tim Gettel, Leigh Anne Marsh, Shaun Spaid, and Cindy Welch

2008 - Counselors Bill Street and Kelly Deidring
Broadcast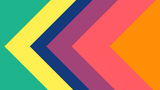 Discovery Kids: 2003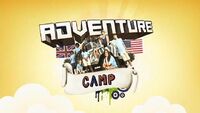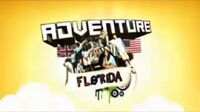 Discovery Kids & CBBC (UK): 2008
(Titled "Adventure Florida" in UK)
Packager
Discovery Communications
Adventure Camp was a reality competition show where children get to participate in various volunteer activities at Sea World - Orlando for season 1 and Busch Gardens - Tampa Bay for season 2. Eight kids would paticipate in activities related to animal care in each episode in order to win beads for their necklace. Whoever completed their necklace at the end of the series would win an extra bonus.
The first season had eight kids from the United States, whereas the second season had four from the United States and four from the United Kingdom.
Each episode starts with a breakdown of the days activities, and the key activity being observed.
The next part has physical work, they included doing behavioral observation, cleaning out animal exhibits and building enrichment items. The students were scored based on how well they performed the activities.
The final part, the highest scoring students, one from each country's team, are then quizzed on events that took place during their volunteer work. The questions are based on what the students were told as well as what they observed. Should a player miss a question, the opponent wins a necklace for the day and a bonus on the next episode.
The winner of this series has to win the most beads for their necklace and have the best presentation for the animal they're studying.
Rating
[
]

ei
("Animals 101" episode rated TV-Y7 ei due to gross scenes)
Music
[
]
Killer Tracks
2008
[
]
Open - "Gangbusters" by David Rolfe
Close - "Squeaky Monkey" by Gavin Griffiths
Background Music
[
]
"4 4 2" by Rik Carter & Phil Brown
"Banjovi" by John Hobbs
"Build it Up" by Daniel Backes & Peter Moslener
"Cajun" by Pete Briquette & Pete Thoms
"Caribbean Rain" by Boz Boorer, Gary Tibbs & Seamus Beaghen
"Excuse Me!" by Jonathan Hart, Patrick Barksdale, and Ron Sures
"Find A Way (A)" by David Rolfe
"Find A Way (B)" by David Rolfe
"Is That Your Final Answer?" by L Groupe
"Lazy Whistle" by Jonn Savannah
"Me And My Mates" by Mathew Corbett, Matthew Corbett, and Mike Wilkie
"Sneaky" by Eban Schletter, Jonathan Hart, and Patrick Barksdale
"Spoon Time" by Pete Thomas
"Vegas Baby" by Rik Carter

Trivia
[
]
Kelly Deidring was the winner of the Animal Planet reality competition King of the Jungle.
The 2008 version also aired in the UK on CBBC as "Adventure Florida"
Links
[
]