Host/Executive Producer
John Cena
Broadcast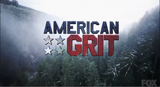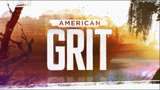 FOX: 4/14/2016-8/6/2017
Packager
Leftfield Pictures
Hard Knock South Productions
American Grit is a military-inspired, reality competition series.
Premise
The series follows sixteen of the country's toughest men and women as they are split into four teams and face a variety of military-grade and survival-themed challenges set in wilderness of Pack Forest in Eatonville, Washington. Cena and an elite group of mentors from the nation's most exclusive military units including:
Season 1
Rorke Denver (Navy Seal Commander)
Noah Galloway (Army Sergeant)
Tawanda "Tee" Hanible (Marine Gunnery Sergeant)
Nick "The Reaper" Irving (Army Ranger)
Season 2
John Burk (Army Infantry Drill Sergeant)
Riki Long (Marine)
Chloe Mondesir (Marine Ammunition Technician)
Grady Powell (Army Green Beret)
will push these fierce competitors beyond their limits. With up to a million dollars worth of prize money at stake, this is the ultimate test of strength, grit, the human spirit and most importantly, teamwork.
Similar to Survivor, competitors are divided into four teams of four, each led by a military veteran who is designated as the team's Cadre and compete in a series of Team Challenges. All members of the winning team are safe from elimination and advance to the next round, while a member of each losing team is chosen to participate in an Elimination Challenge. The elimination continues until one contestant quits, fails the challenge, or becomes physically unable to continue, at which point he or she is eliminated from the competition. Eliminated competitors ring a ship's bell on the site before departing, after the tradition of Navy SEAL trainees "ringing out" if they choose to withdraw from the program. In the finale, the remaining competitors take part in an elimination challenge that concludes with a winner being named and receiving a $250,000 cash prize.
Trivia
This was Cena's second reality competition series he hosted, his first was the short-lived Manhunt that aired on the now defunct network UPN in 2001.
In Season 1, only ten episodes were produced while in Season 2, only five episodes were produced.
Link