Hosts
Bob Hynes (1967–1968)
Alan Hamel (1969–1970)
Model
Suzanne Somers (1969–1970)
Announcer
Dean Webber
Broadcast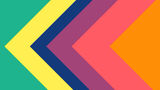 WXYZ (Weekly): Early 1967 – Late 1968
Syndication (Daily): 1/27/1969 – 9/1970
Packager
Circle Seven Productions
Anniversary Game featured three married couples who competed for points and prizes by performing stunts and answering questions in this short-lived daily syndicated game show.
Gameplay
[
]
Round 1
[
]
The first round consisted of each of the spouses predicting how their mates would react in a practical joke or gag situation. a correct guess scored points.
Round 2
[
]
The second round had all three married couples competing against each other to complete a stunt, the winner of which would receive points.
Round 3
[
]
The third and final round had all three couples answering general knowledge questions for points to determine the day's champion. The value of each question was determined by a randomized board with 27 numbered lights with values ranging from one to ten points. When a player buzzed in to answer the question, the randomizer stopped. There was also space in the middle of the board, called the "Big 1." If hit, the couple would receive a special one-point prize. Contestants who buzzed in were recognized by the point value, and then their name.
---
The couple with the most points was the winner, and they received a merchandise prize called "The Anniversary Surprise".
Rating
[
]

Trivia
[
]
The local version was produced at WXYZ in Detroit, Michigan, while the national version was recorded at KGO in San Francisco, California.
Longtime radio and TV personality John Reed King served as producer for the majority of the syndicated run, starting around April 1969.
Flyer Ads
[
]