Host
Moss Hart
Panelists
Arlene Francis
Russell Crouse
Leueen Mcgrath
Broadcast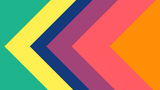 NBC Primetime: 4/30/1950 – 6/25/1950
Packager
West Hooker Productions
Answer Yes or No was a short-lived prime time game show that featured celebrity panelists guessing how contestants might respond to various hypothetical situations. This was somewhat a spinoff/ripoff of What's My Line?
Gameplay
[
]
This psychological game feathered a panel of celebrity experts and two guests. The emcee would pose a situation to one of the guests, and then the panel would question the guest to determine how they responded and why. Stumping the panel won prizes for the guest.
Viewer Participation
[
]
Viewers sent the questions to the show and received $5 if they were used, with the most intriguing question earning that author an Emerson radio.
Rating
[
]

Trivia
[
]
Arlene Francis went on to host Blind Date and become a regular panelist on What's My Line?
Moss Hart was married to To Tell the Truth panelist Kitty Carlisle.
Studio
[
]
NBC Studio 6B, New York City, NY