Host
Bert Parks
Announcer
Lee Vines
Model
Lynn Connor
Broadcast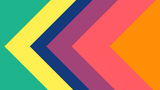 CBS Primetime: 10/18/1952 – 5/2/1953
Packager
Louis Cowan-Alfred Hollander-Peter Arnell Productions
Balance Your Budget was a Saturday night quiz show where people discussed their problem of staying "in the black" to host Bert Parks (who was the keeper of the "horn of plenty"), and then tried to solve them by answering questions for cash and later, choosing a key that could unlock a treasure chest.
Gameplay
[
]
Contestants described what caused their household budgets to slip "into the red" and then were given the opportunity to win the money they needed to solve their problems by answering questions posed by Parks. Winners were also given the chance to choose one of a large number of keys, one of which would open the treasure chest, containing an additional jackpot that started at $1,500, and grew by $500 until the correct key was discovered.
Trivia
[
]
Because the contestants explained why they needed money, CBS billed this as a "human interest" quiz show.
Taping Location
[
]
New York City, NY