Hosts
John Nelson (1945-1954)
Bob Paige & Byron Palmer (1957-1958)
Broadcast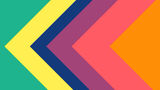 ABC Radio: 11/26/1945 - 9/15/1950
CBS Daytime: 1/25/1951 - 2/1/1952, 4/4/1952 - 10/9/1953
NBC Daytime: 12/7/1953 - 8/27/1954, 7/1/1957 - 1/10/1958
Packager
Masterson-Reddy-Nelson Productions
Bride and Groom was a reality series where engaged couples were married on the air.
Premise
[
]
Engaged couples, selected from written essays, were interviewed by the host before going to a nearby chapel to be officially wed on-air, with family and friends in attendance. The couple would then come back to the studio and be given wedding gifts courtesy of various sponsors (usually silverware and kitchen appliances).
Trivia
[
]
In May 1950, Masterson-Reddy-Nelson filed a plagiarism suit against KLAC-TV, claiming that the latter's program Wedding Bells (which had debuted on January 20, 1950) "closely mirrored" Bride and Groom. KLAC argued that their show was different (such as the fact that couples were given a choice of gifts), further claiming that the two shows were "complete opposites".

In July 1951, a jury found that Wedding Bells had indeed plagiarized Bride and Groom, awarding Masterson-Reddy-Nelson $800,000 in damages. The trio accepted a $50,000 cash settlement in lieu of the larger award, with Wedding Bells ending its run on August 11, 1951.

At least some of the couples who appeared on the show were given an audio recording or 16mm film of their episode. Copies of these, posted by relatives, make up the majority of the available episodes.
Videos
[
]
ABC:
A full episode from March 12, 1946
A full episode from May 21, 1947 (Edna Campbell & El Ray Stanzel)
A full episode from May 23, 1947 (Betty Garvin & Walter Marshall)
A full episode from June 30, 1947
A full episode from July 1, 1947
A full episode from July 31, 1947
A full episode from January 13, 1949 (Louis Witt & Stanley Wayne VanZandt)
A full episode from April 8, 1949 (Harold H. Harmon & Idelle Reynolds)
CBS:
A full episode from October 25, 1951 (Natalie Rachel Liepmann & Stanley Howard Rubi)
A full episode from April 2, 1952 (Barbara Sue Emmett & John Arnold Dodson)
A full episode from August 6, 1952 (Mary Lou Massingham & Don Gilbert Ellis)
A full episode from August 18, 1952 (Rosemary Potts & Maxwell Lewis Bible Jr.)
Another full episode from 1952 (Margaret Ann Westfall & Frank Edward Stanevich)
A full episode from February 4, 1953 (Katherine Alice Collins & Donald Ray Lyman): Part 1, Part 2
A partial episode from 1953 (Gladys Jane Lubbert & Everett Ralph Jacobson)
Another full episode from 1953 (Anna Goldman & George Robert Nathan)
Another full episode from 1953 (Nora Kowalczyk & Lonnie Gene Potter)
Another full episode from 1953 (Rachel Breidbart & Abraham Schwartz)
A full episode from May 8, 1953 (Mary Louise Stevenson & Ralph Chester Monegan Jr.)
Another full episode, unknown year (Wanda Lee Wilks & Don George Sypherd)
NBC:
A full episode from December 11, 1953 (Ellen Ruth Haasz & Alexander Victor Matus; NOTE: machine-colorized video)
A full episode from December 1953 (Peggy Joyce Carter & Charles Edward Knighton)
A full episode from January 28, 1954 (Roberta Lee Russell & Archie Lee Woodie Jr.)
A full episode from March 16, 1954 (Ida Mae Hahl & Robert Albert Stitham)
A partial episode from 1954 (Caroline Shaw & George Wood)
A full episode from June 14, 1954 (Marcella Hubert & Bill Curry)
A full episode from June 21, 1954 (Beverly Jean Enstrom & Robert Neal Schoonmaker)
A full episode from June 29, 1954 (Marilyn Ruthe Black & Sam Glassman)
A full episode from August 20, 1954 (Sonia Anne Young & Ellis Dillard Thompson Jr.)
A full episode from September 24, 1957 (Honey Rona Dubin & Harold Greer)