Hosts
Jay Stewart (1962-1963)
Jack Barry (1963)
Announcer
Mike Lawrence
Broadcast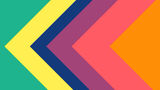 KTLA (Weekly): 7/28/1962 - 9/28/1963
Packagers
Ralph Andrews/Bill Yagemann Productions
Desilu Productions
By the Numbers was a local game show.
Merchandise
[
]
A board game was released by Milton Bradley in 1962, seeing national distribution despite the show remaining local throughout its run.
Trivia
[
]
In 1963, ABC (who was also the home to the other KTLA game Seven Keys) attempted a national version for its daytime schedule, but plans fell.
Links
[
]