Host
Gil Fates
Scorekeeper
Frances Buss
Broadcast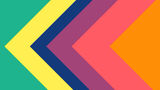 WCBW (CBS) Primetime: 7/2/1941 – 5/25/1942
Packager
CBS Television
"Ladies and gentlemen, this is the CBS Television Quiz! The CBS Television Quiz is sponsored by (insert episode's sponsor)! And now, here is the host of the CBS Television Quiz, Gil Fates!"
CBS Television Quiz was the first game show to be broadcast regularly on television. It featured a wide variety of quizzes, games, and stunts.
Rating
[
]

Trivia
[
]
CBS Television Quiz first aired Wednesdays at 8:30 PM, moving to Thursdays on October 2. On January 8, 1942, it was reduced from 60 to 55 minutes to allow for a five-minute news report at 9:25. The show moved to Mondays on February 2 at 8:35, now running for 50 minutes (a five-minute civilian-defense program aired at 8:30, later replaced by a Red Cross program). On March 30, the Red Cross program ended and Quiz went back to 55 minutes.
The show ended due to World War II: in early May 1942, the War Production Board issued a mandate to stop building TV stations and Quiz, along with most of the lineup on WCBW and WNBT (NBC), was removed in favor of war-related programming.
Host Gil Fates later worked for Mark Goodson-Bill Todman Productions, most famously What's My Line? Frances Buss later became Frances Buss-Buch, CBS' first female director.
Music
[
]
"Head Shoulders Knees and Toes" – Main Theme
Studio
[
]
Grand Central Studios, New York City, NY