Host/Bachelor
Travis Kelce
His Boys
Jason Kelce & Aaron Eanes
Broadcast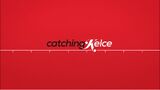 E!: 10/5/2016-11/16/2016
Packagers
ACE Media
Grandma's House Entertainment
Catching Kelce is a reality dating competition series where NFL Superstar tight end Travis Kelce is trying a whole new offense when it comes to the game of love!
Fifty eligible women will assemble at the Los Angeles Memorial Coliseum where they will have only 60 seconds to make a lasting first impression on one of NFL's most sought after bachelors. From there, Travis will have quickly narrow the dating pool from 50 women down to 20 before they are able to move into their lavish Los Angeles Mansion. Once moved in, Travis and his boys will be deciding who stays in the house and who is sent home packing. However, there's a twist; In each episode, Travis will pick one girl who goes on the all-access group date and it's her decision to strategically choose which other girls will go on the date with her. At the end of the group date, Travis decides who he wants to take on the coveted VIP date. The debate becomes: do you pick your friends to keep those loyalties strong or choose the "weakest" contenders to make yourself stand out? Lines will be drawn and newly formed friendships will be tested as the women pick and choose who gets the extra time with this quirky, fun-loving football superstar. At the end of each episode, Travis will have to eliminate some of the girls and send them back to their home states.
Community content is available under
CC-BY-SA
unless otherwise noted.