Host/Executive Producer
Cedric the Entertainer
Broadcast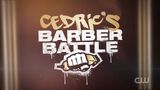 The CW: 4/17/2015-7/27/2015
Packager
Big Energy Productions
Cedric's Barber Battle is a reality competition series that sets out to capture the cultures that exists in barbering communities across the country.
Premise
[
]
Each week, the series will visit different barbershops in cities including: Los Angeles, Queens, Harlem and Austin where the best barbers will go head-to-head in a hilariously, unfiltered, no-holds-barred arena. Creating hair sculptures that feature elaborate designs ranging from images of a person's face to grand cityscapes, the barbers will use nothing more than clippers and a few coloring tools to create intricate works of art that are both imaginative and local-centric.
Trivia
[
]
Prior to the show, host Cedric the Entertainer played as Eddie in the films Barbershop in 2002 and its sequel Barbershop 2: Back in Business in 2004.
This series (along with a new season of Whose Line is it Anyway? (Tyler-era) and it's new drama series The Messengers) was originally slated to air on April 10, 2015 but was pushed back later on. Additionally, on May 8, 2015 the network pulled the show from its Friday night schedule in favor of another episode of the Tyler-era version of Whose Line is it Anyway?. However, according to its Twitter page, the show will return to the network on June 29, 2015.
On August 23, 2016, the network has cancelled the show after one season.
Similar Shows
[
]
Links
[
]
Official Website
Cedric's Barber Battle Cancelled By The CW - No Season 2