Hosts/Headmisstresses
Mo'Nique (Season 1)
Sharon Osbourne (Season 2)
Ricki Lake (Season 3)
Broadcast (VH1)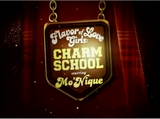 Flavor of Love Girls: Charm School: Starring Mo' Nique: 4/15/2007-7/1/2007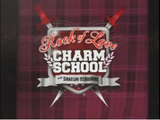 Rock of Love: Charm School: with Sharon Osbourne: 10/12/2008-12/21/2008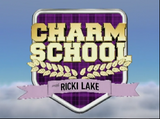 Charm School with Ricki Lake: 5/11/2009-7/27/2009
Packagers
51 Minds Entertainment (2007-2008)
VH1 Productions (2009)
Charm School features former contestants from other popular VH1 reality shows receive etiquette lessons to become more ladylike. The woman deemed most charming (a.k.a "Charm School Queen") at the end of the tutorial wins the cash.
The series had three title changes
[
]
Flavor of Love Girls Charm School Starring Mo'Nique 2007
Rock of Love Charm School with Sharon Osbourne 2008
Charm School with Ricki Lake 2009
Top Prize Amounts
[
]
Season 1: $50,000
Seasons 2 & 3: $100,000
See Also
[
]
The Girls of Hedsor Hall - a show similar to Charm School that aired on MTV for a brief period in 2009.
Pretty Wicked - aired briefly on Oxygen in 2009.
Queen Bees - aired briefly on The N in 2008.