Host
John Astin
Broadcast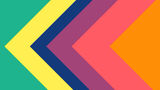 KTLA 5 (Weekly): 12/12/1963 - 1/16/1964
Copycat was a short-lived charade-typed game show. Keep in mind that this is completely unrelated to the short-lived 2014 MTV game show of the same name.
Premise
[
]
Celebrity guests appeared on this charade-type game show.
Trivia
[
]
The show was postponed for December 12 instead of a December 5 for unknown reasons.
Celebrity Listings
[
]
Week Of 12/12/1963: John Astin, Joanna Barnes
12/19: Ruta Lee, Richard Long
12/26: no listing
1/2: Nick Adams, Barnes
1/9: Mona Freeman, Jack Ging
1/16: Freeman, Ging