Hosts
Simon Cowell (episodes 1-3)
Brian McFayden (rest of the series)
The Cupid Girl
Lisa Shannon
Lisa's Friends
Laura Restum & Kimberly Tarter
Broadcast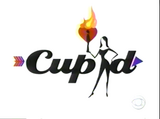 CBS: 7/9/2003 - 9/17/2003
Packagers
FremantleMedia North America
Pilgrim Films & Television
Cupid was a short-lived reality dating series where a woman (Lisa Shannon a.k.a the "Cupid" girl) with the help of her "poison-tongued" friends named Laura and Kimberly travels throughout the U.S. to interview potential suitors in hopes of finding Mr. Right along with the help from viewers who vote for the man they believe fits the bill.
(Keep in mind that this is completely unrelated with the short-lived 1998 and 2009 ABC drama series of the same name respectively.)
Premise
[
]
The series takes a single woman (Lisa Shannon) along with her two friends (Laura Restum and Kimberly Tarter) as they try to scour across the country looking for suitable mates along with the help from the viewing audience.
Gallery
[
]
Banners
[
]
Set Pics
[
]
Model Pics
[
]
Rating
[
]

Trivia
[
]
A similar format was used in another short-lived reality dating series called The Player for the now-defunct UPN Network (currently The CW) in 2004.
This short-lived series is executive produced by Simon Cowell.
Links
[
]
Official Website (via Internet Archives)
Cupid set pics @ Andy Walmsley Production Designer site