Hosts
Bobby Day

(1977-1984)
Guy Phillips (1984-1989)
Co-Host
D.B. Doorbell
Broadcast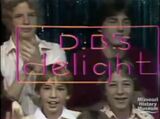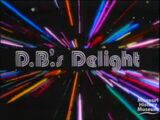 KMOX: 9/24/1977 - 1/7/1989
D.B.'s Delight was a locally-produced St. Louis children's television quiz show produced by CBS-owned affiliate KMOX-TV (now KMOV) Channel 4. The show ran 30 minutes on Saturday and Sundays.
Premise
[
]
The show consisted of three rounds, each featuring two contestants (6th grade students selected from a visiting area school, which made up the studio audience). There was also an occasional humor segment known as the "Joke Board", a Laugh-In-inspired segment featuring the show's stars telling jokes through small trapdoors in a colorfully-painted wall.
During each round, the live hosts asked questions of an educational nature and the contestant who had the correct answer was awarded points that would later determine the winner of that round. The questions topics included History, Mathematics, Science, Geography, and current events plus contestants were also asked music questions featuring a brief audio clip of pop music and the contestant would have to identify the title or artist of that clip.
The third and final round of the show called "The Winners Round" featuring a face-off between the two winners of Round 1 and Round 2. The four most successful winners from each season were invited back to participate in "D.B.'s Grand Delight", a special program that aired at the end of the school year.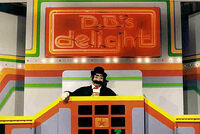 Music
[
]
"Freeze Frame" by The J. Geils Band
"You're Never Fully Dressed Without a Smile" by Charles Strouse and Martin Charnin
YouTube Videos
[
]
A full episode from October 23, 1984
A full episode from January 1985
A full episode from 1986