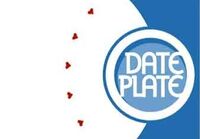 Date Plate was a one-year dating food game show.
Broadcast
[
]
Food Network: 2003-2004
Packager
[
]
RIVR Media
Host
[
]
Kelly Deadmon
Gameplay
[
]
Two contestants each plan and cook a meal in hopes of winning over a blind date who makes his or her selection based solely on the dish prepared. The aim of the game, recipe for romance.