Hosts
Amy Paffrath (2014-2015)
Rocsi Diaz (2016)
Broadcast (VH1)
Season 1: 7/17/2014 - 9/25/2014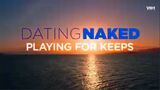 Season 2 (Playing for Keeps): 7/22/2015-9/16/2015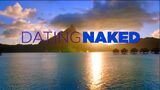 Season 3: 6/29/2016-9/14/2016
Packager
Lighthearted Entertainment
Dating Naked (or Naked Dating and later in season 2 only as Dating Naked: Playing for Keeps) is an exposed reality dating show where singles bare all when they go on nude dates shot at a remote island resort.
Premise
[
]
A new social experiment provides daters with radical dating experience where before they bare their souls they bare everything else first. Each week on primitive island resort, far from the masks of modern society, daters will go on exotic dates and be naked every step of the way.
They will follow along as two primitive dates go on a total of three primitive dates, including their first date with each other. At the end of this experience they'll choose which of the their naked dates they would like to continue dating back home (Clothing will be optional of course).
Controversy
[
]
On August 14, 2014; a contestant on the 3rd episode of the show named Jessica Nizewitz is attempting to sue Viacom as well as Firelight Entertainment and Lighthearted Entertainment for $10 million after they broadcast an uncensored shot of her crotch.
However, two months later, Viacom, Lighthearted Entertainment and Firelight Entertainment sought to have the lawsuit dismissed, claiming that Nizewitz was in violation of her contract in filing a lawsuit. Viacom, in its petition for dismissal held that, "Before filming began, she signed not one but three agreements, in which she expressively and repeatedly agreed that she would participate and be filmed fully nude: that footage could be exhibited and distributed without restriction; that the producers would have sole discretion in how the footage was edited; that she waived any right to sue over her appearance on the show; and that she would be liable for attorneys fees should she sue in violation of her contract."
As of March 2015, the lawsuit was dismissed by a New York Supreme Court judge.
Trivia
[
]
After being cancelled for more than three season, VH1 left open the possibility of a reboot.
Rating
[
]

Link
[
]