Hosts
Radio:
Walter Compton (1940–1943)
John Reed King (1943–1945)
Todd Russell (1945–1947)
Walter O'Keefe (1947–1954)
Television:
Bert Parks
Assistant
Joan Meinch
Announcers
Radio:
Fred B. Cole
Alois Havrilla
Murray Wagner
Television:
Bob Williams
Broadcast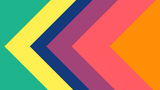 Mutual Radio (Weekly): 9/29/1940 – 6/15/1947
CBS Radio (Daily): 6/30/1947 – 6/25/1948
NBC Radio (Daily): 5/31/1948 – 6/19/1953
CBS Daytime: 10/6/1952 – 7/2/1954
NBC Primetime: 6/5/1953 – 7/3/1953
ABC Radio (Daily): 6/22/1953 – 6/15/1954
Packager
Walt Framer Productions
Double or Nothing was a game show where contestants risked their cash winnings for bigger prizes. It was named so because correct answers doubled the money, while an incorrect answer lost it all.
Gameplay
[
]
Radio Version
[
]
In early broadcasts, the host would ask the contestant a question worth $5. The contestant then had one minute to talk about the subject of the question. For each fact that the contestant brought out of their speech, the host would award more cash in increments of $2 to $4 depending on the importance or amusement value of the fact. After the minute, the contestant would be asked another question. A correct answer doubled the money; a wrong answer lost everything except the $5 they won on the first question.
By March 1944, contestants were asked a series of questions that increased in difficulty as they went. They started by answering an easy question for $5, with each subsequent question being worth another $5 and harder than the previous. After winning $25 by correctly answering five questions, they would be given the option to keep their money or go "double or nothing" on up to two more questions, for a maximum of $100. Bigger prizes were awarded in the "Sweepstakes", though the cash remanined small compared to other shows.
In the daytime version, contestants selected their own category, and the values were reduced to $2 for each correct answer on the first five questions. Later in the run, there was a "Grand Slam" question, in which the closest answer received prizes worth as much as $80
Television Version
[
]
Five contestants were each asked a series of questions worth $10, $20, $40 and a "Double or Nothing" question, for maximum possible winnings of $140 per game. All of the day's contestants participated in the "Red & White (the colors of the sponsor, Campbell's soup) Sweepstakes" at the end of the show. Another question was asked and each contestant wrote their answer down. The player with the first correct answer won the sweepstakes.
Taping Locations
[
]
Various Locations (Radio Version)
International Theater, New York City, NY (Television Version)