Host
Ken Howard
Announcers
Danny Dark
Ernie Anderson
Broadcast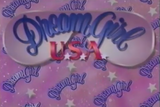 Syndication (Weekly): 9/1986 – 9/1987
Packager
Dream Girl Enterprises (Chambers-Seligman Productions) for 20th Century Fox Television
Dream Girl USA (not to be confused with ABC daytime's equally short-lived show Dream Girl of '67) was a short-lived beauty contest in which four women competed to reach the $100,000 finals.
Premise
[
]
Four women competed each week in a beauty contest. They were scored by four judges in four categories: Beauty and Style, Figure and Form, Talent and Personality. Every fifth week was a semi-final with the four previous weekly winners competing.
All of the semi-final winners retuned for a special one-hour final competition to determine the "Dream Girl of 1987". The grand prize winner received $100,000 and the runner-up got a Pontiac Fiero.
Trade Ads
[
]
Tickets
[
]
Studio
[
]
ABC Television Center, Los Angeles, CA
Trivia
[
]
Host Ken Howard was the star of the 1978-81 CBS TV drama series The White Shadow. His character for the show was Coach Ken Reeves.
Danny Dark is better known as the voice of "CBS" and later "NBC" and as the voice of Superman in the Superfriends franchise.
Ernie Anderson was better known as the voice of ABC.
YouTube Links
[
]
KTTV promo from 1986
KTXA promo from 1987