Narrator
Kiernan Mulroney
Broadcast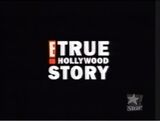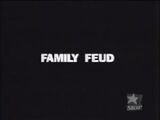 E!: July 28, 2002
The E! True Hollywood Story: Family Feud was a documentary-like special episode about the rich history of Family Feud.
Premise
[
]
This episode highlights the backstage tension that existed during first host Richard Dawson's reign; second host Ray Combs' tragic suicide and third host Louie Anderson's personal problems. This also featured interviews including former producer Howard Felsher, director Paul Alter, Mark Goodson's son and CEO of Goodson Productions Jonathan Goodson, contestant coordinator Beverly Pomerantz and author of Richard Dawson and Family Feud, Mary Ann Norbom.
Trivia
[
]
Although this episode only focuses on the first three hosts of the franchise at the time (i.e. Richard Dawson, Ray Combs and Louie Anderson respectively) the special also briefly mentions the fourth host of the franchise (Richard Karn) as well. In addition, Louie Anderson once predicted in this episode that the show during Karn's tenure would be off the air after one season, However, it didn't, as the show continues to air in syndication to this day.
Spin-Offs
[
]
Video
[
]