Hosts
Jay C. Flippen (radio)
Steve Allen (pilot)
Johnny Carson (series)
Announcer
Roy Rowan
Assistants
Jackie Lougherty
Millie Sinclair
Broadcast (CBS)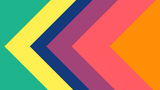 Radio (Weekly): 6/5/1949 – 7/2/1950
Unsold Pilot: 5/15/1950
Primetime: 5/23/1954 – 9/5/1954
Packager
CBS Television
Earn Your Vacation was a short-lived quiz show in which contestants answered geography questions correctly in order to win their dream getaway.
Gameplay
[
]
A question was posed to the studio audience about where they would like to go and why. Those with the best responses would have a chance to win their vacation. The player selected a subject category about geography to earn a trip of their choice. Questions were on four levels of ascending difficulty, and each level represented part of the trip. If they completed all four, they won their vacation.
In the television version, failure to answer all four questions allowed the player to play the States Game, in which the player had to place cut-outs of states on a map within 30 seconds. Each state in its correct place won that player a prize, with one of the states earning a dream vacation if the player could place it correctly.
Tickets
[
]
Recording Loacation
[
]
Los Angeles, CA
Trivia
[
]
This show marked Johnny Carson's first national television appearance, as well as his first national hosting gig.