Hosts
Mario & Melvin Van Peebles
Announcer
John Greenwood
Broadcast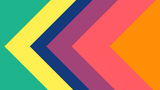 BET: 10/1/1990 – 12/29/1990
Packager
DLT Entertainment Productions
Distributor
BET Television Distribution
Family Figures was a short-lived family quiz show where two families compete by answering poll-like questions for cash and prizes.
Gameplay
[
]
Main Game
[
]
Two teams, each composed of three members of a family competed. A "jump-in" question that required two answers was read (only the parents were required to buzz-in) and the first team to correctly answer took control of the "figures" part of the question to earn points. On the figures part of the question, each member of the team gave a numerical answer to a question (example: The people of Africa make up what percentage of the world's population?) All three responses were averaged for a team answer (ala It Takes Two). The team scored points if they were correct. If not, then their opponents could steal the points by correctly predicting if the wrong answer was either too high or too low; if the steal was successful the points were theirs, if not then the first team kept the points.
In Round 1, questions were worth 100 points, in Round 2, they were worth 200 points, and in Round 3 they were worth 400 points. Each round had three questions and the team with the highest score after all three rounds won the game and played a bonus round for prizes.
Bonus Round
[
]
Four prizes in groups of three were hidden behind numbers on a prize board of twelve squares. To earn picks on the board, the team had to answer questions with three-part answers (example: "Name the three medals given in the Olympics."). Each member of the team answered one part and earned one pick for each correct answer. The contestants won any prize that was found twice on the board but lost all they had won if they found a third match. A team could stop at any time in the bonus round.
Trivia
[
]
Mario Van Peebles is best known for starring in the short-lived NBC crime fighting series Sonny Spoon. His father Melvin also appeared on that show.
Taping Location
[
]
Washington, D.C.
Rating
[
]