Host
Lance Bass
The "Gay" Bachelor
Robert Sepulveda Jr.
Broadcast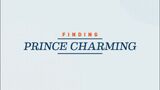 Logo: 9/8/2016 - 11/10/2016
Packager
Brian Graden Media
Finding Prince Charming was an short-lived all gay-themed reality dating competition series and is the first one of its kind to do so.
Premise
[
]
The series includes 13 charming and gorgeous suitors (all gay men) all housed together who compete to win the heart of one of the nation's most eligible gay male heartthrob (Robert Sepulveda Jr.). The sexy male suitors grapple to stand out from the crowd all hoping for a moment of intimate connection, romance and perhaps true love. One by one, the suitors are eliminated until the heartthrob chooses one ideal man to sweep him off his feet and commit to an exclusive relationship.
MEET THE CAST
[
]
Charlie: Creative manny
Brodney: Atlantic gentleman
Nick: Determined wanderer
Danique: Pure honesty
Paul: Driven businessman
Chad: New yorker
Dillon: Lively confidant
Sam: Competitive sweetie
Robby: Shining ginger
Justin: Dreamy model
Brandon:Energetic cutie
Eric: Graceful dapper (winner)
Rating
[
]

This means for language and other sexual and nudity scenes.
Link
[
]