Host
Bill Nimmo
Announcer
Frank Simmms
Broadcast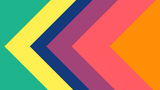 CBS Daytime: 6/30/1958 – 1/30/1959
Packager
Walt Framer Productions
This is an article for the 1958 CBS game show. For the 2003 NBC reality show, see For Love or Money (2)
For Love or Money was a short-lived daytime game show where contestants are offered a choice between beautiful and valuable gifts or unknown sums of money.
Each game featured three contestants attempting to buzz in and answer questions first. Each question was associated with a prize and the player with the correct answer could choose to keep to the prize or stop a "dancing decimal machine" on a five digit display which started with the prize value. Later in the show, a home viewer whose phone number was chosen at random was asked a question and if correct, had the same option to take the prize or the money.
The cash values chosen at random could range from 2¢ to $9,999; however, this only lasted the first week. (See below)
The show was canceled not because of low ratings, but because of the modified game board. After the first week, the machine now offered values ranging from 25¢ to $2,500 depending on where the decimal point landed (the board now read 2 5 0 0). CBS felt the machine was rigged, and removed the show from the lineup despite the producer's protests.
Even though the show was cancelled after six months, it was revived in the United Kingdom in 1959 under the same title by ABC Productions (Associated British Corporation).
CBS Studio 62, New York City, NY
Community content is available under
CC-BY-SA
unless otherwise noted.