Host/Bachelor
Willie Ray Norwood Jr. (a.k.a Ray J)
Broadcast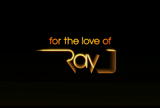 VH1: 2/2/2009 - 2/8/2010
Packager
51 Minds Entertainment
For the Love of Ray J (2) was a short-lived two season reality dating show featuring hip-hop/R&B singer Ray J. as he tries to pour his heart out for these women in hopes that he can figure out who is really there for him.
Premise
[
]
Ray J will bring fourteen (nineteen in season two) of the finest girls from around the country to his mansion in the Hollywood Hills and put them through challenges. dates and eliminations to find the ladies that are smart, funny and beautiful enough to survive the cut. Having these girls with him will not slow down his lifestyle, he will continue to be Ray J - bringing the girls with him to the hottest spots in LA to Sin City to meet his famous friends and even to meet his family.
The girls that survive the eliminations will be put through more tests to see who can fit into Ray's lifestyle... get along with his friends and family... and be the one girl to make him believe in love again. Join us on out journey as fourteen (nineteen in season two) of the sexiest women from across the country try to tame the ultimate ladies man, Ray J.
In Popular Culture
[
]
In season 1, the show contributed to the Feud franchise with Ray's Foxy Feud hosted by Tommy Davidson of In Living Color fame. The episode in general was called The Foxes are Feuding
Links
[
]
Season 1 site (via Internet Archive)
Season 2 site (via Internet Archive)