Host
Jimmy Weldon with Webster Webfoot & Easy Marvin
Broadcast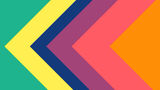 NBC Saturday Mornings: 11/20/1954 – 7/9/1955
Packager
Ralph Edwards Productions
Funny Boners was a short-lived Saturday morning spin-off of Truth or Consequences where children who answered questions incorrectly had to perform embarrasing stunts.
Gameplay
[
]
Children were asked questions by host/ventriloquist Jimmy Weldon along with his dummies, Webster Webfoot and Easy Marvin. If a child's answer was correct, he/she won points; otherwise, he/she had to perform a silly penalty stunt.
The winners of the day won merchandise prizes.
Studio
[
]
NBC Studio E, Hollywood, CA
Rating
[
]