Hosts
Denise Darcel (First Three Shows)
Ernie Kovacs (Last Two Shows)
Announcer
Don Russell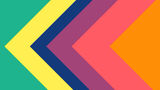 DuMont Primetime: 7/16/1954 – 8/13/1954
Packager
Rockhill Productions
Gamble on Love was a short-lived American game show on the now-defunct Dumont Network, which had three couples competing for prizes.
Gameplay
[
]
Three couples who were "married, about to be married, or just plain in love" were interviewed by the host on their "gamble on love". They then had a chance at the wheel of fortune (not to be confused with the short-lived, good-deed formatted game show or the hangman-based, formatted game show of the same name), with one partner spinning the wheel and the other answering questions for prizes, with the top prize being a mink coat, or something similar.
Trivia
[
]
This show's replacement was Time Will Tell, which was also hosted by Ernie Kovacs.
Taping Location
[
]
New York City, NY