Bachelor
Matthew Hicks (a.k.a Prince Harry)
Broadcast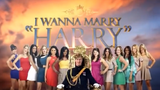 FOX: 5/20/2014 – 6/11/2014
Packagers
Zig Zag Productions
Ryan Seacrest Productions
I Wanna Marry "Harry" was a short-lived competitive reality dating show that has a similar premise to Joe Millionaire where it follows twelve American women who are led to believe that they are competing for the affections of Prince Harry. However, in "reality" the bachelor is Matthew Hicks, a Prince Harry look-alike.
Premise
[
]
The contestants are not explicitly told that the bachelor is Prince Harry, they are merely led to make that inference on their own by Hicks' close resemblance, the royal setting of England House, the lavish dates, and being surrounded by real professional servants and a security detail that really does not have experience protecting heads of state. Hicks is referred to in the contestants' presence only as "sir", until Hicks reveals himself to contestants as not actually being the real Prince Harry.
The Bachelor
[
]
The Bachelor, Matthew Hicks, works for an environmental consultant firm. He had previously done some very small-scale impersonations of Prince Harry, but otherwise had no prior acting experience. Before filming began, Hicks dyed his hair blonde and was giving brief training in "princely" activities he would need for the show, such as horseback riding, fencing and ballroom dancing. In addition, Hicks was also taught extensive information about Prince Harry, to help Hicks be able to respond to contestants appropriately.
Trivia
[
]
The show was created by Ryan Seacrest of American Idol fame.
The series original debut date was May 27, 2014 but was pushed back to May 20, 2014 following American Idol's season XIII finale.
See Also
[
]
(The Next) Joe Millionaire - the original that aired on FOX in 2003.
Joe Millionaire: For Richer or Poorer - the updated version that also aired on FOX in 2022.
Links
[
]