Hosts
Win Elliot (1950–1951)
Jerry Toman (January 1952)
Bob Russell (January–February 1952)
Assistants
Florence Morris and Joy Kent (WABD)
Arlene James as "The Cashier" (NBC)
Announcer
Don Pardo
Broadcast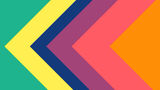 WABD (DuMont): 11/16/1950 – 6/7/1951
NBC Daytime: 1/7/1952 – 2/22/1952
Packager
Package Shows, Inc.
It's In the Bag (not to be confused with the pricing game of the same name from The Price is Right) was a short-lived daytime game show in which contestants answered questions set on a stage that resembled a grocery store.
Gameplay
[
]
Contestants were brought onstage by the Cashier through a door with a bell that rang when it opened. Each player was given an empty shopping bag, which could be filled by correctly answering questions. Some of them were acted out in skits by members of the show's cast, or even sung by the assistants or Red Latham and The Jesters. The first correct answer was worth six cans of food, and each subsequent correct answer doubled the amount of cans. The fourth correct answer won the player an appliance of some sort.
Cans of food were also put in the "Boodle Bag". This was a grand prize that could be won at the end of the show. It also contained a major appliance which could only be won if the contestant's answer was at least 90% correct. If it wasn't, the prize carried over to the next show.
In early broadcasts, there was also a home viewer contest which awarded a $100 war bond to the one who came up with the best name for the store.
Regulars
[
]
Singing Jesters
Florence Morris
Studio
[
]
New Amsterdam Theater, New York City, NY