Host
Jay Stewart (Radio)


Bill Goodwin

(Television)
Announcer (Television Only)
Jay Stewart
Broadcast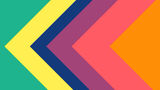 Mutual Radio (Daily): 9/28/1953 – 5/27/1955
NBC Daytime: 7/4/1955 – 10/28/1955
Packagers
James Saphier Productions
H-F-H Enterprises
It Pays To Be Married was a short-lived daytime game show in which married couples related to their overcoming marital obstacles and later were quizzed for cash and prizes.
Gameplay
[
]
Radio Version
[
]
Couples were interviewed and then given some very nice gifts. At the end of the program the couples that appeared competed for the Family Fortune Jackpot by answering a question. The first couple to answer was the winner, if no correct answer was given, the prizes would roll over to the next episode.
The gifts and the "Family Fortune Jackpot" could include jewelry, major appliances, expensive clothing, lawnmowers, and cash.
Television Version
[
]
Three married couples came out one by one, and were first interviewed about their lives together. Then they competed in a quiz where merchandise and cash were awarded to the couple who used the least amount of time to answer their questions. Each couple was asked two questions (one for each spouse).
Production Location
[
]
Los Angeles, CA