Hosts
Monty Hall (July–October 1958)
Carl Reiner (November 1958 – July 1959)
Vincent Price (July–September 1959)
Merv Griffin (October 1959–1960)
Announcer
Bern Bennett
Broadcast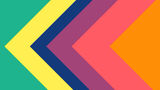 CBS Primetime: 7/15/1958 – 10/28/1958, 11/9/1958 – 9/2/1959
ABC Primetime: 10/29/1959 – 5/3/1960
Packager
Wolf Productions
Keep Talking was a primetime game show where players were given a secret phrase to somehow incorporate into an ad-libbed story and players on the opposing team were asked to guess what it is.
Gameplay
[
]
Two celebrity teams of three competed on this game show. One team was called the "Chatterboxes", and the other team was known as the "Gabbers". Members of one team were given a secret phrase to use in an ad-lobbed story. The emcee started the story, and when the buzzer sounded, one member of the team picked up the story, and tried to put the secret phrase in it. Control of the story bounced. Back and forth between the players of the team. They scored one point if they put the phrase in their story, and two points if their opponents couldn't identify the phrase.
Trivia
[
]
Regular panelists included Ilka Chase, Joey Bishop, Morey Amsterdam, Paul Winchell, Peggy Cass, Pat Carroll, Audrey Meadows, Elaine May, and Orson Bean.
Studio
[
]
CBS Studio 51, New York City, NY (1958–1959)
ABC Studios in California (1959–1960)
Tickets
[
]