Hosts
Kay Kyser (1938–1950)
Phil Harris (1944–1945, summer series only)
Tennessee Ernie Ford (1954)
Announcers
Radio:
Martin Block
John Conte
Bill Forman
Ben Grauer
John "Bud" Hiestand
Dick Jones
Dick Joy
Jack McCoy
Ken Niles
Rod O'Connor
Basil Ruysdael
Verne Smith
Fred Uttal
Television:
Verne Smith
Ben Grauer
Ted Brown
Jack Narz (1954)
Broadcast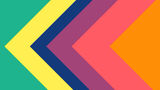 WGN Radio: 1937?
Mutual Radio: 2/1/1938 – 3/13/1938, 06/29/1939 – 05/09/1940
NBC Radio (Weekly): 3/30/1938 – 6/26/1948
ABC Radio (Daily): 11/4/1948 – 7/29/1949
NBC Primetime: 12/1/1949 – 6/29/1950, 10/5/1950 – 12/28/1950, 7/4/1954 – 9/12/1954
Packagers
MCA (1949–1950)
NBC Television (1954)
Kollege of Musical Knowledge was a musical quiz show (originally adapted from radio) in which contestants tried to identify songs played by the band or answer questions about music history.
Regular Cast
[
]
1949-1950 Version:
Ish Kibbible
Liza Palmer
Sue Bennett
Michael Douglas
The Honeydreamers
Dr. Roy K. Marshall
Ben Grauer
Diane Sinclair
Ken Spaulding
1954 Version:
The Cheerleaders Quintet
Frank DeVol Orchestra
Howard Reilly
Perry Lafferty
Paul Phillips
Format
[
]
Big band leader Kay Kyser was host of this musical-variety quiz show, based on his 1940s radio show. Kyser, garbed in cape and gown and called "The Professor", recruited eight contestants from the studio audience and asked them musical questions that were based on performances by members of the band and special guests. Three bearded judges dressed in tails, and somewhat resembling the Smith Brothers (i.e. Smith Brothers cough drops) sat behind a desk and comically "judged" the answers. Contestants who successfully completed the quiz received $50 (for a possible total of $400 per broadcast).
Often in the quiz, Kyser asked for the answers to his true/false questions to be answered as the opposite (i.e. "false" for "true" and vice versa). When contestants answered "false" for "true" statements, Kyser would say, "That's right, you're wrong!" Most often, when a contestant missed a question, Kyser would shout, "Students!", and then the audience would shout out the correct answer.
The 1954 version was hosted by country singer Tennessee Ernie Ford and had two groups of contestants who tried to identify songs for prizes. The winning contestants tried to guess the $100 bonus song, which increased in value each week until it was identified.
Production Locations
[
]
Chicago, IL (1938)
New York City, NY (1938–1950)
Los Angeles, CA (1954)
Trivia
[
]
Among the writers of the show were Bob Quigley. who would later team up with Merrill Heatter to produce The Hollywood Squares in the 1960s.