Hosts
Steve "Chopper" Sedahl (himself)
Wally Hotvedt (Rich Kronfeld)
Queen Pins
Amanda Brewer
Lisa Bartholomew
Broadcast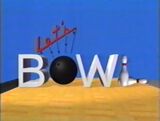 KLXI 41
KLGT 23
KARE 11
1995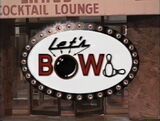 Test Pilot for Comedy Central 2001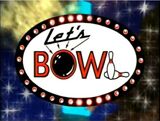 Comedy Central (Weekly): 8/19/2001 – 10/21/2001
Packager
The Scott-Kronfeld Experience
Let's Bowl was originally a local show on Minnesota where people would settle a conflict through a game of bowling. The regular rules applied, except the players were allowed one distraction per game. The distraction was usually an air horn or some other loud noise device. The show was made national for a short run on Comedy Central.
This program never emphasized too much on the game but had more direction toward interviews so only about five frames of each game were shown.
Format
[
]
Two contestants with a dispute between each other competed in a regulation game of bowling with these exceptions:
Each player had a "distraction option", which meant using an air horn that they could blast into their opponent's ear one time during the match.
One frame was the "Polka Frame" in which a polka-dotted pin was placed in pin position #1. The first player to hit it won a prize valued at around $250.
Another variation was the "Combat Frame" with a camouflage pin instead of the polka-dotted one.
A player behind by at least twenty points in the ninth frame played for double in the "Super Strike".
The winner received a full apology.The loser received the "Let's Bowl" package: a bowling ball, shirt, and shoes.
After the game, the winner was given a chance to win a grand prize by defeating a league bowler. Each player was given one ball, and if the player knocked down more pins or the same amount of pins as the league bowler, they won a prize valued at $3,000-$5,000, which included a trip to another part of Minnesota.
Inventor
[
]
Tim Scott
YouTube Links
[
]