Hosts
Radio:
Jack McCoy
Television:
Jack McCoy (January–March 1951)
John Nelson (March 1951–1953)
Announcers
John Nelson
Jack Gregson
Michael Fitzmaurice
Assistants (CBS only)
Michael O'Halloran as "Merton the Butler" (early episodes)
Connie Clawson
Broadcast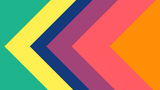 NBC Radio (Daily): 6/5/1950 – 9/12/1952
CBS Primetime: 1/5/1951 – 3/14/1952
ABC Primetime: 10/18/1952 – 2/7/1953
ABC Radio (Daily): 11/3/1952 – 8/28/1953
Packager
Masterson-Reddy-Nelson Productions
Live Like a Millionaire was an early talent contest featuring parents who were being introduced by their children.
On each episode, three or four sets of talented parents performed for the audience, after they were introduced by their children. The winners, determined by audience applause, won the chance to "live like a millionaire" for a whole week, in which they were waited on, sent on trips, provided with expensive cars, or anything else they desired. When the show moved to ABC, the prize became purely monetary: the winning parents received a week's interest of $1,000,000 and an all-expense-paid vacation. In either case, each child received a bicycle or camera for bringing their parents on the show.
New York City, NY
Community content is available under
CC-BY-SA
unless otherwise noted.