Host
Tom Moore (Mutual)
Jan Murray (NBC)
Announcer
Wayne Howell
Broadcast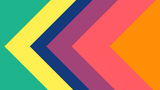 Mutual Radio (Weekly): 5/5/1949 – 9/15/1949
NBC Radio (Weekly): 10/1/1949 – 4/15/1950, 7/1/1952 – 1/18/1953
NBC Early Evenings: 8/25/1952 – 9/5/1952
Packager
Jantone Enterprises
Meet Your Match was a short-lived quizzer that aired on Mondays, Wednesdays, and Fridays.
Gameplay (Radio Version)
Two contestants, who were chosen from the studio audience, competed in this show. The winner of a Q&A session received cash, and the right to select another player from the audience as his/her opponent. The one player who remained at the end of the competition won was the overall winner and earned the right to win more money by answering a jackpot question, read by a masked character called the Baron.
Gameplay (Television Version)
The reigning champ chose his opponents from the studio audience. The two then competed in a question and answer match with the game ending when one player missed a question. The other player won $25 and chose his/her next opponent. The loser won $15. Three-time champions would be asked a bonus question for a $500 bond.
Studio
International Theater, New York City, NY