Hosts
John Reed King
Gil Fates (sub)
Assistant
Jimmy Brown
Broadcast (CBS)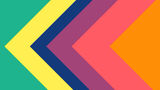 Radio: 2/17/1941 – 12/21/1951
Primetime: 8/3/1944 – 1/22/1946
Daytime: 11/19/1947 – 11/10/1948
Packager
CBS Television
Missus' Goes-A-Shopping was one of television's earliest game shows, as well as the first shopping-based game show on American television. The series was broadcast live from Manhattan grocery stores and featured female shoppers competing in various stunts.
Recording Location
[
]
New York City, NY
Trivia
[
]
It is not known if the primetime run was seen on the full network.
The first show was telecast from Big Ben's Supermarket
This was the first daytime game show broadcast by CBS. Seen on Wednesday afternoons from 1:30 to 2:00 PM, the show was broadcast live from various *Manhattan supermarkets as the nighttime version had been.
On November 17, 1948, the show was retitled as This Is the Missus with Bud Collyer as host.