Host
Bill Leyden
Announcer
Arch Presby
Broadcast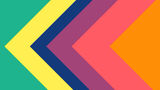 KTLA Primetime (Weekly): 1/15/1954 – 1/14/1955
NBC Primetime: 7/9/1955 – 9/17/1955
Packager
Ross-Danzig Productions
Musical Chairs was a musical panel game show.
Gameplay
[
]
The program followed a format that was pioneered by the long-running radio program Information Please (which itself became a Summer replacement TV series for CBS in 1952). Viewers were encouraged to mail questions about music to the network in an attempt to challenge the knowledge of a four-person panel (three regular panelists plus a guest). The questions that Leyden read on the air to the panel could involve any aspect of music, from composing to performing to words, music, and arrangement. Individual panelists may be called to imitate the singing or playing style of well-known performers.
No score was kept, as the panelists were not in competition with each other (in fact, collaborations between panelists were not uncommon). Viewers who submitted questions that stumped the panel were awarded 21-inch televisions from RCA, the parent company of NBC at the time.
Studio
[
]
NBC Studios, Hollywood, CA
Episode Status
[
]
Two NBC episodes are known to exist: August 6 (with Rose Marie as guest panelist), and August 13 (with Helen O'Connell as guest panelist).
YouTube Videos
[
]