Hosts
Chelsea Handler (audition episodes only)
Adrianna Costa
Judges
Carrie Fisher
Garry Marshall
Broadcast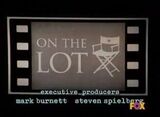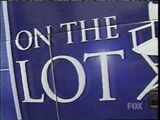 FOX: 5/22/2007-8/21/2007
Packagers
Amblin Television
DreamWorks Television
Mark Burnett Productions
On The Lot was a short-lived reality competition show for filmmaking, where filmmakers compete in weekly elimination competitions, with the ultimate prize of a million-dollar development deal at DreamWorks.
About Chelsea Handler
Host Chelsea Handler quit doing the show early on; she later said "I quit because I smelled disaster happening before it did". as she was replaced by Adrianna Costa later on in the series. Chelsea was once one of the cast members of the formerly popular Oxygen prank show Girls Behaving Badly and later she had a short-lived sketch comedy series on the E! network called The Chelsea Handler Show in 2006. Today she's is the host of her own late-night talk show on the E! network called Chelsea Lately from 2007 until 2014 and has a short-lived, "Mockumentary" series on the same network called After Lately from 2011 until 2013. In 2016, another documentary series aired on Netflix called Chelsea Does and later in the same year, she's doing another talk show just simply called Chelsea.
In addition, Chelsea Handler has authored four books on the New York Times Best Seller List including My Horizontal Life: A Collection of One-Night Stands, Are You There Vodka?, It's Me Chelsea?, Chelsea Chelsea Bang Bang (a spoof of Chitty Chitty Bang Bang), Lies That Chelsea Told Me and Uganda Be Kidding Me (which also is a stand up special of the same name in 2014).
In 2012, Chelsea had a short-lived sitcom on NBC called Are You There, Chelsea? (loosely based on the book) in which she played as Chelsea's brunette born-again christian sister named Sloane while Laura Prepon (Donna Pinciotti on That 70's Show) plays as Chelsea Newman.
Chelsea Handler dated rapper 50 Cent for a couple of months in 2010.
Trivia
So far, this is the only game or reality show produced by Amblin Entertainment.
Link