Hosts
John K.M. McCarthy (July–November)
Allyn Edwards (November–February)
Announcer
Don Russell
Broadcast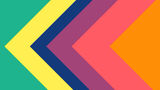 DuMont Primetime: 7/6/1954 – 2/17/1955
Packager
Harry S. Goodman Productions
One Minute Please was based on the BBC radio show of the same name. It was a short-lived primetime panel show where the panelists were given a topic and asked to talk nonstop for one minute about the subject. The panelist who talked the most was the winner of that week.
Gameplay
[
]
This show was based off a BBC series. Two teams, each composed of three celebrities, were given a topic (such as "How Peter Piper pecked a peck pickled peppers" or "How to Begin the Beguine") and each panelists had to incorporate it in a conversation for one minute without undue repetition. Prizes were awarded to members of the studio audience.
Taping Location
[
]
New York City, NY
Trivia
[
]
Allyn Edwards replaced John K.M. McCarthy as host on November 19, 1954. Among the regular panelists were Ernie Kovacs, Hermoine Gingold, Alice Pearce, Annie Burr Marc Connelly and Jimmy Cannon.
The original British version was hosted by Roy Plomley and was broadcast on BBC Light Programme from 1951-1952 and 1957. Prior to this, the show was the first quiz format from Britain to be sold in America.