Hosts
Amanda Byram (2003-2008)
Kristin Cavallari (2019)
Broadcast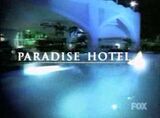 FOX: 6/18/2003 – 10/1/2003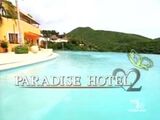 FOX Reality (Explicit Version) and MNTV (General Version): 2/4/2008 – 5/26/2008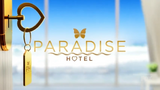 FOX: 5/9/2019 - 6/6/2019
Packagers
Mentorn Productions
495 Productions
Mentorn Media
Paradise Hotel (and later Paradise Hotel 2) was a reality show where people compete in a hotel in a tropical setting. In the show, a group of single people live in a luxurious hotel resort, competing to see who can stay in the hotel the longest.
Premise
[
]
Periodically, someone is removed from the show, and others are brought in to replace them. Each week couples pair off and must share a hotel room together. One person is left over, and he or she has to leave. That person is then replaced the following episode.
International Versions
[
]
Countries that have previously aired their versions of Paradise Hotel includes:
Czech Republic
Denmark
Sweden
Hungary
Israel
Netherlands
Norway
Russia
Slovenia
Slovakia
Trivia
[
]
The 2019 version will move to Monday (May 13) Wednesdays (May 15) and Thursdays.
Music
[
]
2003—"Two Tickets to Paradise" by Michelle Ann Owens
2008—Unknown
Rating
[
]

Spinoff
[
]
Gallery
[
]
Links
[
]
Season 1 website
Official Site (FOX Reality)
Official Site (MNT)
2019 version