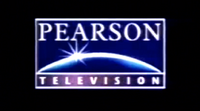 Pearson Television was an American-based television production and distribution arm of the British company Pearson PLC. In 2001, It was later folded as FremantleMedia North America.
History
[
]
In 1994, after a bidding war Pearson PLC bought the production arms of Thames Television, Hill-Fields Entertainment and ACI Worldwide Distribution by making their way into the television industry. In 1996, Pearson PLC bought the production company All American Television and then later rebranded as Pearson Television. This acquisition gave them the rights to various libraries including Mark Goodson Productions, LBS Communications and more.
In April 2000, Pearson TV decided to take over Smith & Jones' production company Talkback Productions. Pearson Television ended the same year as Talkback's takeover when Pearson PLC sold the division to CLT-UFA, who later went on to form the RTL Group.
The following year, Pearson was re-branded as FremantleMedia [North America] in 2002 which subsequently was re-re-branded as Fremantle since 2018.
Additionally, the company was known by its track record for butchering many revivals of classic game shows in syndication (mainly from the Goodson-Todman/Goodson library) which included: Match Game (Burger), Family Feud (Anderson), To Tell the Truth (O'Hurley) and Card Sharks (Bullard). However, out of the four mentioned only Family Feud has survived due to the transitioning of host in 2002 and change of format in 2003.
Gallery
[
]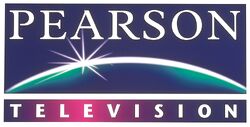 See Also
[
]
Link
[
]