Host
Ken Ober
Hostess
Challen Cates
Announcer
Lou DiMaggio
Broadcast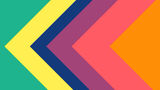 ESPN (Daily): 10/3/1994 – 12/30/1994
Packager
Bilkistar Productions
While two other game shows that used the name Perfect Match were about love, dating & relationships, this version was focused on the sports world.
Gameplay
Contestants played a game of matching sports-related answers to sports-related clues under sports-related categories.
Main Game
Two contestants faced-off in a head-to-head competition. Two games were played each show, each one had two rounds; the first game was played with two women, and the second game was played with two men.
The goal in each round was match all 12 answers to all 12 clues, under one category. The player in control had 30 seconds to make as many matches as possible. Host Ober read a clue, and the contestant had to choose which of the answers matched with the clue. Each correct answer earned points. In Round 1, each match was worth 3 points (for a total of 36), and in Round 2, each match was worth 7 points (for a total of 84), for a possible grand total of 120 points. The man & woman with the most points went on to play the bonus round.
Bonus Round
In the bonus round, the winning team (the man & woman that won) had 45 seconds to make 12 matches. If they could do that, they won a grand prize. But if they couldn't, they still won a consolation prize.
Interactive Game
Perfect Match also had an interactive game segment. At-home players played the game using their touch-tone telephones, they had 48 seconds to make up to eight matches. On each clue, they had six seconds to dial the number that corresponded to the correct answer. The phone player to match the most in the least amount of time won a prize plus a chance compete with other players at the end of the month for a grand prize of $2,500.
Music
Studio
Empire Studios, North Hollywood, CA
Trivia
This was the late Ken Ober's second game show (his first (of course) was MTV's Remote Control).
Hostess Challen Cates later starred in Nickelodeon's Big Time Rush.
Perfect Match was the replacement for the previous game show Sports on Tap.