Host/Judge
Jewel
Head Judge
Kara DioGuardi
Broadcast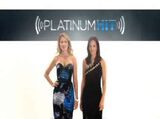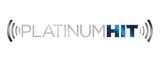 Bravo: 5/30/2011-8/15/2011
Platinum Hit was a short-lived reality competition series where twelve aspiring singer-songwriters competed through innovative songwriting challenges that will test their creativity, patience and drive.
Gameplay
[
]
Every episode features a different topic from a dance track to a love ballad, that require the contestants to write and perform lyrics from a multiple of genres for a cash prizes of $100,000, a publishing deal with songwriting collective called The Writing Camp and a record deal with RCA/Jive label.
Catchphrase
[
]
"Songwriting is hit-and-miss...and you missed!"
Trivia
[
]
This show was originally going to be entitled as Hitmakers then was later changed to Going Platinum before settling on its present title of Platinum Hit.
The series was won by Sonyae Elise.
Link
[
]