Hosts
Dr. Harvey Zorbaugh (WNBT/1946)
Irene Wicker & Joe O'Brien (1948)
Broadcast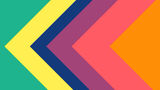 WNBT Primetime: 8/7/1941 – unknown
DuMont Primetime: 9/24/1946 – 12/17/1946
ABC Primetime: 8/20/1948 – 11/6/1948
Packagers
NBC (1941–unknown)
ABC (1946/1948)
Play the Game (aka Let's Play the Game) was one of the earliest TV game shows.
Gameplay
[
]
One of the first continuing game shows in television, this charades game was produced by ABC in 1946 but was broadcast on the two-station DuMont network (New York, Washington D.C.). Originally hosted by Dr. Harvey Zorbaugh, a professor of Educational Sociology at New York University, the show featured guest stars pantomiming well-known names and phrases for home viewers to guess. Viewers called the studio with their answers and if correct, they won money.
Taping Locations
[
]
Schenectady, NY (1946)
New York City, NY (1948)
Other versions
[
]
A British version (albeit as a pure panel game) aired on BBC-tv from 4 August 1947 to sometime in 1950, and was later adapted for children from 1951 to 1952. Hosts of this version included Cleland Finn, Sally Rogers, and Robert MacDermot.
Rating
[
]