Host
Charlie Jones
Announcer
Lloyd Thaxton
Broadcast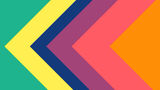 Syndication (Weekly): 4/30/1977 – 9/11/1977
Packager
Media Masters-Renshar Productions
Pro-Fan was a short-lived sports-themed game show where a sports celebrity teamed up with a studio contestant by answering sports-related trivia questions while doing sports-related stunts.
Gameplay
[
]
Two guest sports celebrities teamed up with studio contestants in a game of sports trivia and stunts. The game was played in three rounds, each lasting four minutes; in each round, one player on each team tried to answer sports-related trivia questions, and if they were correct, their partner tried to complete a sports stunt (i.e. shooting a basketball, sinking a putt) within 24 seconds.
Scoring
[
]
Point values in each round were as follows:
Round 1 – 10
Round 2 – 20
Round 3 – 40
---
At the end of the game, the team with the highest score played a bonus round, where both members of that team each had to complete an athletic stunt; if either of them was successful, the fan won a $15,000 prize package.
Studio
[
]
Television Center Studios, Los Angeles, CA