Hosts
Heidi Klum [also Judge & Executive Producer] (2004-2017)
Karlie Kloss [also Executive Producer] (2019-present)
Mentors
Tim Gunn
Christian Siriano
Judges
Nina Garcia
Zac Posen
Michael Korrs
Brandon Maxwell
Elaine Welteroth
Broadcast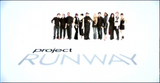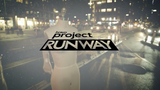 Bravo: 12/1/2004-10/15/2008, 3/14/2019-present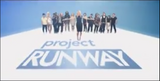 Lifetime: 8/20/2009-11/30/2017
Packagers
Miramax Television
Bunim-Murray Productions
Full Picture Entertainment
The Heidi Klum Company
The Weinstein Company
Later Entertainment
Magical Elves Productions
(Bravo) Project Runway is a reality show which focuses on fashion designs.
Premise
The contestants compete with each other to create the best clothes and are restricted in time, materials and theme. Their designs are judges and one or more designers are eliminated each week.
International Versions
Countries that have aired their version of Project Runway includes:
Arab World
Australia
Belgium
Brazil
Canada (English language only)
Finland
Hong Kong
Israel
Latin America
Malaysia
Netherlands
Norway
Philippines
Portugal
Russia
South Korea
Sweden
Taiwan
Turkey
United Kingdom
Vietnam
Merchandise
Project Runway video games made for the Nintendo Wii and PC were released by Atari in 2010.
Pictures
Other Versions
Project Runway: All-Star Challenge - a two-hour special where eight contestants from past seasons once again competed in this two-hour special that aired in Lifetime on August 20, 2009.
Project Runway: All-Stars - another spinoff of Project Runway also airing on Lifetime since 2012.
Project Runway: Threads - another new series hosted by Vanessa Simmons that also airs on Lifetime in 2014.
Project Runway Latin America - a Spanish-language version hosted by Rebecca de Alba airing on Glitz* (originally on Fashion TV Latin America in 2010) since 2011.
Project Accessory - the short-lived spinoff to Project Runway hosted by Molly Simms that aired on Lifetime for a brief period in 2011.
Under the Gunn - also known as Project Runway: Under the Gunn was a short-lived spinoff starring Tim Gunn that aired on Lifetime in 2014.
Project Runway Junior - a younger spinoff of Project Runway featuring teenage contestant between the ages of 13 to 17, hosted by Hannah Davis and Tim Gunn that will air on Lifetime in 2015.
Project Runway: Fashion Startup - This spinoff is where fashion and entrepreneurialism are joined together for a whole new level airs on Lifetime in 2016.
Links