Host/Bachelor
Bret Michaels
Broadcast (VH1)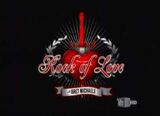 Rock of Love with Bret Michaels: 7/15/2007 – 10/7/2007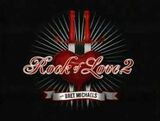 Rock of Love 2 with Bret Michaels: 1/13/2008 – 4/20/2008
Rock of Love Bus with Bret Michaels: 1/4/2009 – 4/19/2009
Packager
51 Minds Entertainment
Mindless Entertainment
Distributor
VH1 Entertainment
Rock of Love was a reality dating rock themed game show.
Gameplay
[
]
The first season featured 25 women competing to be Bret Michaels' girlfriend. Each week, the women faced challenges, the winner of which earned the right to go on a date with Bret. Some of the challenges were based on situations that they might encounter if chosen to be Bret's girlfriend.
Trivia
[
]
A fourth season was offered to Michaels, but it was announced in May 2010 on the same network that he would be appearing in a new reality show entitled Bret Michaels: Life As I Know It centered around his everyday life.
Music
[
]
Adam Zelkind & Jude Christodal
Links
[
]
Season 1 site (via Internet Archive)
Season 2 site (via Internet Archive)
Season 3 site (via Internet Archive)