Host
Heather Mitts
Judges
Angela Hucles
Dan Metcalfe
Marcelo Balboa
Broadcast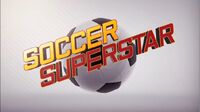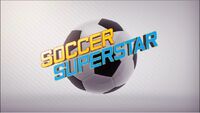 Nicktoons: 7/8/2015 – 7/29/2016
Packagers
Bizzy Signals Entertainment
Magic Pictures International
Mint Pictures
Soccer Superstar is a reality sports competition series that follows the search across the U.S. for the next best teen female soccer player.
Premise
[
]
The series followed 15 teen female soccer players on the Final squad as they competed for the title of "soccer superstar". After each week, the judges would decide who to eliminate based on their performance in training, competitive games and various soccer challenges on the field (ex: penalty kicks, kick ups, beep fitness test) and personality challenges off the field (ex: ballet, beach volleyball, etc.). After four games, one girl was crowned the "soccer superstar".
Trivia
[
]
The series originally aired on Nicktoons' NickSports TV block as a special four-night event until its end on July 11, 2015. In 2016, the series was renewed for a second season.
Inventor
[
]
Based on the Australian reality series Football Superstar created by Mint Pictures and Foxtell Australia, originally airing on Fox8 from 2008 until 2010. In this version, it featured male teen contestants (ages 16-21) who try to become the next "football superstar" instead of female teen contestants. Originally Hosted by Amy Taylor, then Lee Furlong, followed by Kris Smith and then Brian McFadden.