Hosts
Dhani Jones (2016)
Evan Dollard (2016)
Kyle Martino (2016)
Apolo Anton Ohno (2017)
Kelvin Washington (2017)
Nick Swisher (2017)
MJ Acosta
Broadcast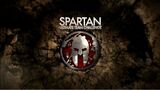 NBC: 6/13/2016-7/23/2017
Packager
A. Smith & Company Productions
Spartan: Ultimate Team Challenge is a reality competition series where it raises the bar on team competitions. The series itself is inspired by the Spartan Race, the creators of the world's most demanding obstacle course races.
Premise
[
]
Groups of friends, families, co-workers and more must work together as they race across specifically designed Spartan courses engineered to test their determination, endurance and will. Teams of five (two men and two women) will compete on one of the most demanding courses ever devised and will have to push through the pain to win $250,000.
International Adaptations
[
]
The following list of countries that had their versions of Spartan: Ultimate Team Challenge includes:
Australia:
An Australian adaptation of the show called Australian Spartan hosted by Edwina Bartholomew & Hamish McLachlan aired on the Seven Network from February 25 until April 2, 2018 after two episodes due to abysmal ratings.
Danish:
A Danish adaptation called Spartan aired on Kanal 5 in 2017.
Trivia
[
]
The show will preview itself after the third season of the medical drama series The Night Shift and on June 20 with American Ninja Warrior as its lead-in. The series will then shift into its regular time slot on June 23.
Link
[
]